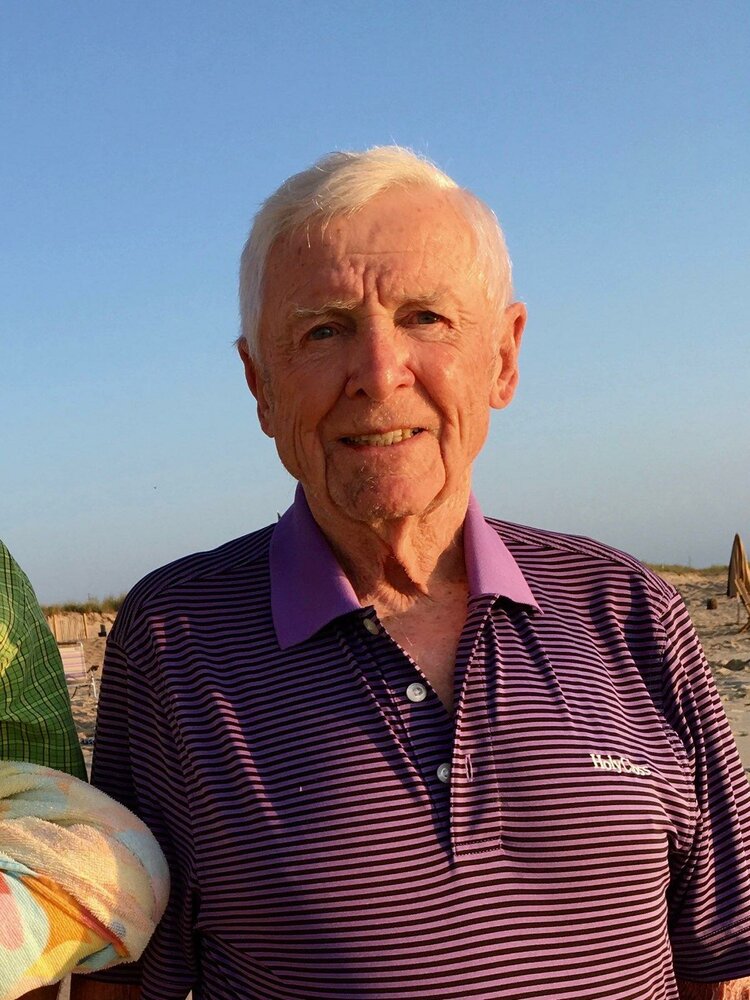 Obituary of George J. McVey
Please share a memory of George to include in a keepsake book for family and friends.
Dr. George John McVey, 94, of Orrington, Maine (formerly of Rochester, NY), died June 14, 2022 at home surrounded by family, under the light of the full moon. Born in Manhattan on June 27, 1927, he was raised in Kew Gardens by his parents, George John and Alice Lloyd McVey, as well as his grandparents, after his father's death when George was just 7 years old. He is also predeceased by his younger brother Robert, his first wife Patricia Rohrer McVey and second wife Suzanne Martin McVey. He is survived by his sister, Sister Alice Lloyd McVey (Long Island, NY) and his 6 daughters: Patricia (Pam) Babij (Bruce) of Baltimore, MD, Mimi McVey (Dan Sievers) of Baltimore, MD, Mary McVey (Hughes Kraft) of Cape Elizabeth, ME, Karen Fussell (James) of Orrington, ME, Connie McVey (Michael Socolow) of Bangor, ME, Amy McVey (Bob Stahl) of Burlington, VT, and 12 grandchildren: Quinlan, Bowie and Griffin Sievers, Bruno and Stefan Babij, Heather, Madeline and Oliver Kraft, Charles and Suzanne (Suzy) Fussell, Simon and George (Geo) Socolow.
George attended Holy Child Jesus Catholic Academy in Queens and Bishop Loughlin High School in Brooklyn. He enlisted in the Navy towards the end of WWII, and was stationed in Florida and Trinidad as a ground crew member. After the war, upon the advice and encouragement of his Uncle Robert, a Jesuit priest, he attended Holy Cross College in Worcester, MA, on the GI bill. George competed on the track and sailing teams while at The Cross, and worked as head waiter in the dining hall and for the NY Herald Tribune for spending money. After graduating in 1950, he moved to New York City where he met his first wife, Patricia. They had 2 daughters, Pam and Mimi, and later moved to Rochester, NY, where their third daughter, Mary, was born. From there, George commuted to the University of Buffalo to attend dental school, earning the degree of DDS in 1966. During that time, his wife Pat was diagnosed with cancer and died shortly thereafter, in February, 1963, at age 34–a sudden, devastating loss for all.
George needed help dealing with and recovering from his wife´s death. He had a transformational experience and reached out to his classmate at Holy Cross, Phil Berrigan, who put him into contact with a local, progressive, inner city Rochester Parish, Immaculate Conception. Berrigan was a Catholic priest and a peace activist, who, with his brother Dan Berrigan, later led the infamous raids of the draft boards during the Vietnam War. This propelled George into a new life focus, which carried on for the rest of his life–becoming active in social justice issues within the Rochester community and the Catholic Left, working with Veterans for Peace, hosting countless anti-war meetings in his living room, organizing protests against war and nuclear arms, helping the underprivileged, volunteering with Friends of FIGHT, Metro Act (President) and Metro Justice. He would attend demonstrations on his lunch hour, submit articles to the newspaper, and go to annual meetings of banks and other local institutions, pointing out inequities and requesting change, especially in regards to greater diversity and socioeconomic justice, at a time when DEIA issues were rarely mentioned. When on prospective college visits with his daughters, he would always ask, "What is the percentage of women and people of color in the faculty?" George´s actions resulted in multiple arrests, subpoenas, court appearances, and being surveilled by the FBI, but he was undeterred.
In his final year of dental school, he met Suzanne Rita Martin of Irondequoit, NY. They married in September 1966, and had 3 more daughters, Karen, Connie, and Amy. George had a private dental practice for over 25 years in Rochester. His staff tolerated his perfectionism and roughness around the edges (and leaving on his lunch hour to protest) well, stating that he was a tough boss but also a great one with a big heart. They remained friends with George and the family until the very end.
George and his daughters loved to swim and began swimming competitively. He became a certified official and meet director for the AAU team his girls swam on. He started training at the Brighton High School pool with other adults, later spearheading an organizational meeting and co-founding Niagara District Masters Swimming in 1978. George was a prominent figure in Masters Swimming for over 45 years. He was an accomplished swimmer himself, earning All American honors, as well as 45 individual Top Ten Achievements from age 50-83. He marked his 80th birthday by competing with his daughters, grandaughters and son-in-law in a one-mile USMS open water swim event in Canandaigua Lake. In 2012, he was presented with the highly acclaimed United States Masters Swimming Dorothy Donnelly Service Award. Other activities included volunteering at St. Joseph´s House of Hospitality–a Catholic Worker house–for 30+ years. He was an integral part of the St. Joe´s community, doing anything needed, including food pickups, grant writing, volunteer recruiting, paying the bills, writing the newsletter and helping in the kitchen. He was also a 30+ year Communicant (past Parish Council President and various offices) at Immaculate Conception Catholic Church (Corn Hill Arts District, downtown Rochester, NY) and a 20 year communicant of Spiritus Christi Progressive Catholic Church. In his later years, he described a distancing from organized religion to a more personal spirituality based on a growing connection to his guardian angel, and his beloved deceased wives, Pat and Sue.
George and Sue worked hard at raising their daughters, putting them all through college, visiting them, wherever they were living. Once their grandchildren came along and George was retired, they would help out with babysitting, interspersed with vacation travels all over the world. Their trips to Puerto Rico, Ireland, Australia, Russia (to visit daughter Amy), New Zealand, Trinidad, Spain, Guatemala (when their daughter Connie was volunteering there) and Hawaii were especially memorable. George stayed connected with friends, family, classmates and colleagues through regular gatherings–Holy Cross reunions, as Holy Cross class representative, his dental study group, his extended family, his Meadowbrook neighbors, his Masters swimming friends, and his longtime friend group called the Boy Luck Club. George was an extroverted, outspoken, engaging friend, who was always asking you about the details of your life, really listening and interested in what you had to say.
Sadly, Sue, at the age of 72 in February 2012, was diagnosed with and died of cancer in a span of 3 months. Almost 50 years later, to the month, and of the same illness, as his first wife Pat. Another tragic loss. Soon after, the family helped George move out of their longtime childhood home at 477 Antlers Drive in Brighton to Brickstone, a retirement community down the street. He led an active, independent life there, from age 87-92, going on walks, continuing to swim 2-3 days per week at the JCC, attending mass at Spiritus, going to GEVA, the Opera and the RPO with friends, and volunteering at St. Joe´s.
In late 2019, due to health issues, George and daughters decided that it would be best to no longer live alone. The logical move was to Maine - in with Karen and her family, whose home was recently renovated to include a first floor suite, with Connie nearby, and Mary just two hours away. It was a bittersweet move to say the least, leaving his home, dear family and friends and his community back in Rochester. We are glad we decided against an assisted living facility, since COVID hit just 2 months after the move. He continued to read the NY Times everyday, listen to NPR, opera and classical music, take walks on the driveway, ride a stationary bike and do his PT exercises daily. Karen´s husband Chip, a gourmet cook, made exquisite meals and savory sauces, which George loved and appreciated greatly. We had wonderful Visiting Angels attend to him, a few times a week at first, then more steadily over the 2 years+. He and his daughters were SO appreciative of the loving care they gave to him when they weren't able to be there. He met with an end of life doula/hospice social worker and they had weekly sessions, developing a special connection, reviewing life and setting goals–to die peacefully and quickly. He was reflective and persistent, asking questions including, ¨why am I still here?¨ He didn't appreciate that there were no clear answers and expressed frustration that he wasn't apparently ¨making progress¨ in his goals.
While in Maine, he was able to spend time with his youngest grandchildren, Charlie, Simon, Geo (his namesake) and Suzy (Sue´s namesake)--a huge gift for all. He was present for Charlie´s graduation and Eagle Scout Ceremony last year and entry into West Point and Simon said goodbye to him 2 days before he died, in full regalia, on the morning of his HS graduation–rumor has it Simon gave his Papa his valedictorian
speech, in private, during this goodbye. Lots of tears, sadness, as well as gratitude and joy, that our father is finally free, maybe/hopefully reconnecting with his beloved wives, Pat and Sue, his father and brother, who died very young, and so many other dear friends and family who have gone before him. Deep appreciation to all who knew and cared for our father. Whenever we asked what he wanted for a funeral, he would say, ¨I don't care, that has nothing to do with me, I will be gone by then!¨ We have tentative plans to have a memorial service on Saturday, November 26, 2022 at Spiritus Christi Church in Rochester.
Peace be with you Dad/Papa/George. Love and angels too.
In lieu of flowers, contributions can be made in George´s memory to:
St. Joseph´s House of Hospitality
PO Box 31049
Rochester, NY 14603
saintjoeshouse.org/blog/donate/
or:
Spiritus Christi Church
121 Fitzhugh Street
Rochester, NY 14614
https://spirituschristi.org/giving/
To plant a beautiful memorial tree in memory of George McVey, please visit our Tree Store
Memorial Service
Tentatively planned for Saturday, November 26, 2022 at Spiritus Christi Church, Rochester, New York
Online Memory & Photo Sharing Event
Ongoing
Online Event
About this Event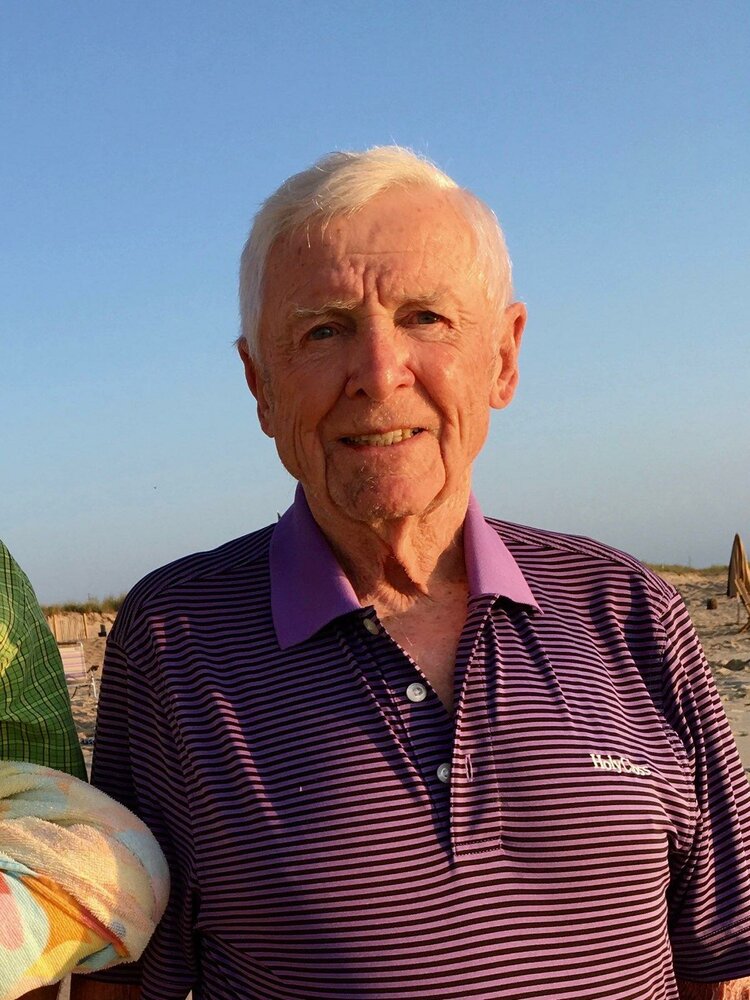 In Loving Memory
George McVey
1927 - 2022
Look inside to read what others have shared
Family and friends are coming together online to create a special keepsake. Every memory left on the online obituary will be automatically included in this book.
Share Your Memory of
George
About Us

We are a local, family-owned direct cremation provider that has been serving the Bangor area for many years. We believe is treating people as we would want to be treated and not making them settle for poor service in exchange for a low-cost.

Have A Question?
We understand that there are many questions that arise when a death occurs. We are available 24 hours a day, seven days a week to answer questions you may have and provide direction. Please call us directly at (207) 989-9596 if you require immediate assistance.