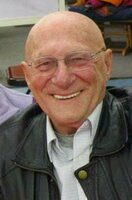 Robert Joseph Plante
On the morning of April 1, 2022 at 82 years old, Robert J. Plante passed away peacefully in his home surrounded by his family and loyal dog after a long illness. Bob was a gentleman, polymath and philanthropist.
He was the son of the late Walter S. and Yvonne R. (Gervais) Plante. He is survived by his wife of 37 years Sharon (Heaney) Plante and seven children: R. Joseph Plante, II of South Kingstown, James Gilligan of East Providence, Claudinne Plante-Finnegan of North Smithfield, the late William Gilligan of East Providence, Merredith Plante of North Scituate, Julie-Ann Lee of Warren, NJ and William Plante of Orland, ME. He also leaves behind grandchildren and a great-grandchild.
Bob grew up in the Mt. Pleasant neighborhood of Providence, RI, and went on to become a submariner in the US Navy stationed at Pearl Harbor, Honolulu, HI. Following the Navy, he worked for Brown & Sharpe and General Dynamics. He owned and operated 'The Outdoorsman'- a sporting goods outfitter. Bob was an avid sportsman with a lifetime love for the outdoors, camping, hiking, hunting and fishing. He belonged to several sporting and fishing clubs including the South County Rod & Gun Club where he was a past president.
In the late nineteen eighties, Bob relocated to Orland, Maine where he made a home for his wife and son William. Bob was an award-winning decoy carver and artisan. In retirement he collected and dealt in art and antiques. Bob was an active church member at St. Dunstan's Episcopal Church in Ellsworth, ME. He completed dozens of charity missions. Especially profound were his travels to Guatemala where he taught and worked with impoverished communities. Among his accomplishments were helping to develop and fund essential community infrastructure, provide potable water and expand educational opportunities.
Bob's kind-hearted nature was loved by all. He was very proud of his children, recognizing each for their own special talents and accomplishments. His family's greatest memories are of him sharing and teaching his varied passions and skills: from antique and art appreciation to fly fishing, dog training, photography and even the game of craps.
Services will be private. In lieu of flowers, memorial contributions may be made to H.O.M.E. Inc. (https://www.homemmausa.org) to continue their outstanding work with impoverished Maine and Guatemalan communities.