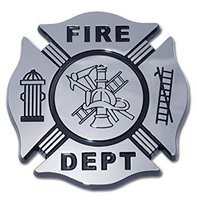 Adam Richard Smith
Adam R Smith Sr. 64, passed away surrounded by family and friends on March 29, 2019, at his home on Main Road in Charleston Maine. He was born May 22, 1954 the son of the late George and Mildred Smith. He lived in New Jersey most of his life. Where he worked at Kate & Al's pizza and Toth Inc. He also belonged to two fire company's and an emergency squad. He loved fishing and hunting.
He left behind his loving wife Lisa A. Smith of 37 years and two children. Daughter Tabatha Melone and son in law Kevin Townes Sr. And a son Adam R Smith Jr. and Ashley Mclaughlin. He also left behind nine grandchildren. Gionna Melone, Joseph Smith, Antonia Melone, Isaiah Smith, Amyas Morales Townes, Kevin Townes Jr., Charlielisa Townes, Leon Smith, and Novalee Townes. He also left behind nieces and nephews. He also left behind his beloved cat Miss Kitty.
His services will be held Thursday April 4, 2019 at 11:00 am at Charleston Church at 185 Main Road Charleston Maine.